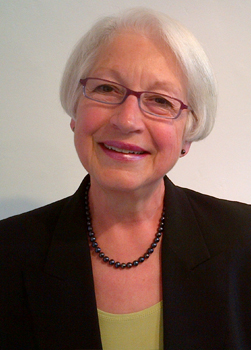 Jennifer Bowden, Chartered FCIPD, MInstLM
Jennifer Bowden's early career was in sales and marketing then she moved into HR after being promoted through various sales management roles. Jennifer has worked in both generalist and specialist roles with her last corporate role being Director of HR for Tiphook PLC after which, in 1992, she founded her own consultancy which she sold in 2005.
Jennifer is a qualified and skilled coach, consultant, facilitator and conflict coach as well as being a successful business woman and now runs bowden2, an HR Consultancy, and ILC Learning, a Learning and Development provider.
Her track record has been established in the:
• Public sector working with Monitor supporting NHS Boards wishing to achieve Trust status, Government Departments and Agencies
• Private sector working with Law firms, Accountants, Construction and Private Hospitals
• Not for Profit within International bodies, Health Care and Charities
The approach that Jennifer takes is to share her skills and expertise in working with individuals and organisations to foster the achievement of personal and business goals to ensure the sustainable growth and the on-going development of talent.
She particularly focuses on working to improve organisational capability through Leadership and Management by:
• Effective selection
• Robust communications
• Continuous personal and organisational development
• Change management
• Building confidence and self-belief amongst teams
• Creating an organisational strategy that is real and relevant
Jennifer is an avid networker, a past Chairman of the Kent Branch of Chartered Institute of Personnel and Development (CIPD) Weald Group and of the West Kent Chamber of Commerce and Industry. She was also Vice Chair of City Women's Network and of CIPD Kent Branch and has also held a number of posts as a School Governor and served on the Governing Body of Carshalton College as well as being a non-Executive Director.
Jennifer currently sits as a Lay Member of the Misconduct Panel for the Kent Police and Crime Commissioner, is a Committee Member of the CIPD Kent Branch, West Kent Group, and is a Committee Member of the Heathfield Chamber of Commerce.