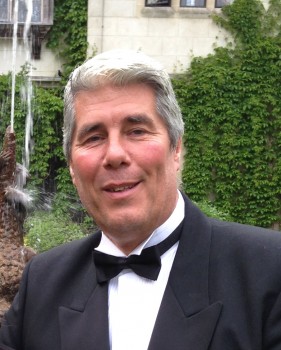 Mr Gorton has over twenty five years' experience as a senior leader in independent schools both within the United Kingdom and in The Middle East, most recently as Headmaster of Howe Green House School in Bishop's Stortford. A member of the Independent Schools Association's Executive Council and has sat on their General Purposes, Finance, Membership and Professional Development Committees. Graham also chairs ISA's Inspections Committee and has been the association's nominated board member at ISI. Graham has represented ISA on the Cross Association Leadership Committee and on ISC's Community Action Group. Also an independent school trustee.  Graham is also a Reporting Inspector for the Independent Schools Inspectorate.
Graham Gorton Testimonials
"All of it was clear, well-structured and the speaker, Graham, was outstanding.  Graham's practical advice and examples were excellent."
"What did you find most valuable?
Graham's honest and transparent approach from both a Head and Inspector's point of view."
"Two long days were delivered excellently with humour and supreme subject knowledge – thank you!"
"I thought all of the speakers were excellent and the balance of listening and tasks was spot on."
"All speakers were of a very high standard, extremely knowledgeable and excellent presentation skills."
"He is adept at sharing his experiences widely to benefit many schools with his excellent inter-personal and communication skills being key factors in his ability to support others in improving practice".
" I was personally involved in the 2 ISI Inspections under Graham's leadership where the school was judged to be Excellent, clearly evidencing his ability to make both an immediate and sustained impact on a school. He is able to support and guide individuals in their own self-development as well as to facilitate change in schools as organisations."
"In his role as Chair, Graham has again built an effective partnership between school team and Board, ensuring a supportive but challenging approach and developing individuals to strengthen their impact."
" During his time as Head he has played a key role in developing the strong and effective Board which the school now benefits from, gently guiding Board members in their own development and contributing to the professional partnership which has led to excellence in the school's governance."
"In summary, Graham's commitment to excellence in all that he does shines through consistently in everything he takes on and I know he is already widely respected through his various ISA and ISI roles, as well as through his successful leadership roles, most recently as Head of Howe Green House."